The 4 Hidden Costs of VMware
Learn How to Eliminate VMware's Hidden Costs
You've already invested in VMware, but it is expensive, especially as you scale. Plus, adding additional capabilities like vSAN and NSX dramatically increase its cost. These pricing models are just the tip of the iceberg. Watch now to learn about the below-the-surface costs!
Demonstration: During the webinar, we demonstrate live how VergeOS eliminates all these hidden costs. 
Learn How to Eliminate the Four Hidden Costs of VMware:
• The Cost of Per CPU Pricing: It is worse than you think
• The Cost of Compromise: Essential and Standard Edition Shortcomings
• The Cost of VMware's Inefficiency and Scaling Difficulties
• The Cost of VMware's Snapshot and Deduplication Features
Join VergeIO for another insightful webinar as we delve into the four hidden costs of VMware.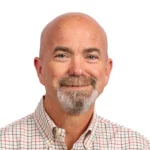 About Our Speakers
Jeff Campbell: Runs VergeIO's Customer Success team and has first-hand experience helping customers recover from disasters and ransomware attacks.
George Crump: before joining VergeIO, was an IT Analyst for over a decade and spoke on infrastructure modernization for many of  TechTarget's (SearchStorageSearch) and workshops, training IT professionals worldwide on how to plan for the data center of the future.